Profile: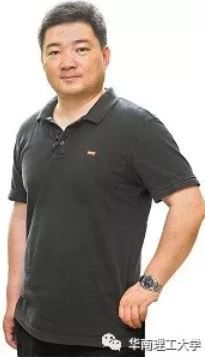 Wang Lei is a researcher in the State Key Laboratory of Luminescent Materials and Devices of South China University of Technology, the general manager of Guangzhou New Vision Optoelectronic Technology Co., Ltd., an industrial leading talent in Guangzhou, and a top young talent in scientific and technological innovation under the "Special Support Plan" of Guangdong Province.
As of March this year, Guangzhou New Horizon has applied for 110 patents related to new displays, including 95 patents for invention (52 patents granted, and 7 foreign PCT patents). Especially in the field of oxide TFT backplane preparation process, New Horizon has accumulated more than 10 proprietary technologies, forming oxide TFT backplane technology that can be used to drive OLED, LCD, E-paper and other different display devices.
It is amazing that a piece of "plastic film" weighing less than 1g and only 0.01mm thick can play videos in bending and folding state. Behind this product, the scientific research team of colleges and universities has spent many years to break the foreign technology monopoly, and also contains many stories about the independent core technology from the laboratory to the market.
In 2009, Dr. Wang Lei, a researcher in the State Key Laboratory of Luminous Materials and Devices of South China University of Technology, graduated. He led more than 10 teachers and sisters out of the university with the OLED display core key technology developed by his mentor, Academician Cao Yong, and set up Guangzhou New Vision Optoelectronic Technology Co., Ltd. in Guangzhou Development Zone, setting foot on the journey of industrialization of independent technology. After 9 years, the enterprise finally mastered the full process production technology of flexible display and began to enter the stage of large-scale production of products. "In the school, we realize the innovation process from zero to one, from nothing to existence, while in the market, we need to take the road of entrepreneurship from one to 100." Wang Lei said with emotion.
I thought it would take two or three years to complete the journey. It took seven years
In the accelerator park of science and technology enterprises in Guangzhou Development Zone, grey buildings are scattered in an orderly manner, and many enterprises with ordinary appearance but no ordinary technology are dormant among them. New Horizon is one of them. The first domestic full-color flexible AMOLED display based on oxide thin film transistor technology was born here.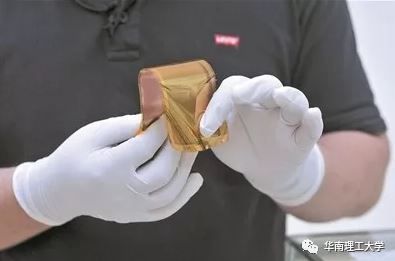 Foldable color display

Compared with the general managers of other enterprises, Wang Lei is less shrewd and more frank and honest. He said that there were several important nodes in his career. The first one was to join the scientific research team of Academician Cao Yong of Huagong and Professor Peng Junbiao. Wang Lei majored in polymer materials at the undergraduate level. He was lucky to be a member of the team of academicians Cao Yong after taking the postgraduate entrance examination in 2004.
In 2000, China's LCD, OLED and other new display industries accelerated their development. In 2009, Academician Cao Yong and Professor Peng Junbiao undertook the "863" flat panel display major project of the Ministry of Science and Technology of the People's Republic of China, and specialized in tackling the core key technology of OLED display TFT backplane technology. The scientific research team gradually mastered the key technology of oxide TFT backplane (Ln IZO TFT technology), and realized the OLED light-emitting materials, light-emitting devices and screen manufacturing process in the laboratory. In order to better promote the industrial application of independent technology, South China University of Technology promoted the establishment of New Horizon, committed to the pilot transformation of the school's basic research achievements, and accelerated industrial docking. In this way, Wang Lei, a 28 year old doctor, took more than 10 junior brothers and sisters on the entrepreneurial journey.
From laboratory results to products, it is not as easy as expected. At that time, the initial team of Guangzhou "New Horizon", which held the core technology of the national "863" project and the investment of Guangdong Province, believed that industrialization could be achieved by "doing the technology" in two or three years, and it finally took seven years to find the direction of product production. "In the process of practice, we found that there is still a long way to go from 1 to 100 after crossing the stage from 0 to 1." Wang Lei said that the focus of doing scientific research is very different from that of doing science and technology products. When teachers do research, they focus on one aspect of the technology involved in a product. To use the wooden bucket as an analogy, it is better to make a board higher, so that this technology can be outstanding among peers. However, the products must be balanced, and no short board is allowed.
Wang Lei introduced that China's display industry can only get rid of foreign technology constraints by establishing a complete technology industry chain. Taking New Horizon as an example, key technologies have been developed in the laboratory, realizing from 0 to 1. However, to industrialize it, it is necessary to find a complete set of material systems and cooperate with devices and processes that can achieve mass production. "It took four years just to establish the material system."
The brightness of the flexible screen is only slightly reduced after 100000 times of bending
In the exhibition hall of "New Horizon" in Guangzhou, there is a 5.2 inch thick film with a thickness of 0.01 mm and a weight of less than 1 gram. This is the first full-color flexible AMOLED display screen based on oxide thin film transistor technology in China, which caused a sensation in the industry when it came out in July 2013. This film has high image definition, can display images, play videos, and can be bent and folded at will: after testing, this flexible screen has been bent more than 100000 times, and the brightness of the screen has only decreased by about 4.5%.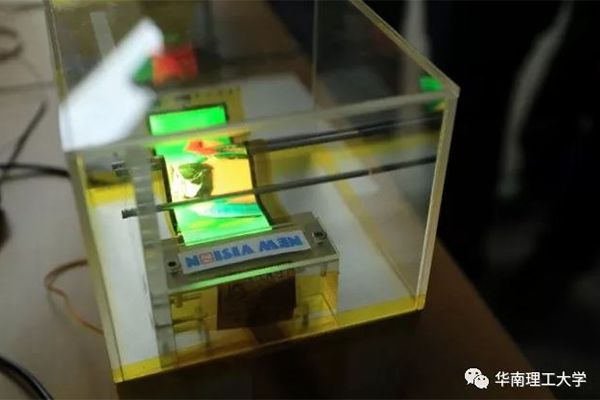 Wang Lei told the reporter that this film involves many key technologies independently developed by New Horizon, including flexible plastic substrate, Ln IZO TFT thin film transistors, OLED light-emitting materials and devices, as well as film packaging and other core technologies. After several years of efforts, New Horizon not only mastered the technology, but also optimized the entire production process, reducing production costs.
"By reducing the process temperature of TFT backplane, the requirements for flexible substrate and other materials have also been reduced. Some materials can only be imported from abroad in the past. After using our technology, domestic materials can also be used to drive the development of domestic industry and improve industrial safety." Wang Lei was pleased to say that, after continuous research and development and testing, New Horizon finally found the right product direction at the end of 2017, and it was also going smoothly in terms of financing and industrialization.
"The most difficult thing to give up is the favorite technical work"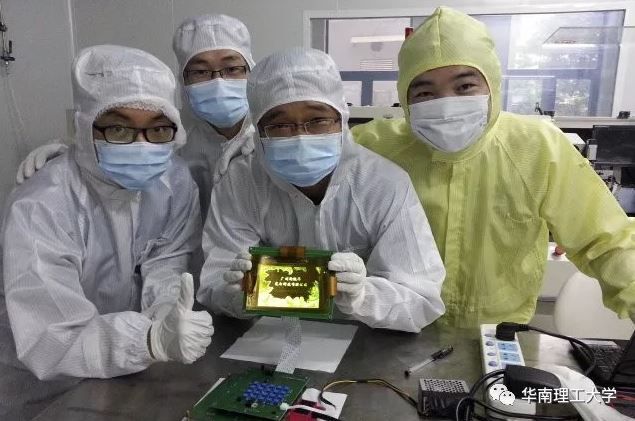 At present, New Horizon has more than 30 R&D personnel, and most of the core technical members are still from the original "863" project research team; At the same time, dozens of professors headed by Academician Cao Yong also provided intellectual support for the new vision in the form of consultants. On the one hand, the enterprise provides technical services for domestic well-known display enterprises, on the other hand, it also actively promotes the industrialization of independent scientific and technological achievements.
From college teachers to general managers, Wang Lei said that the most difficult thing for him to give up is his favorite technical work. However, in this process, we have only "industrial feelings" in our mind, and gradually become a "generalist": from market analysis to financing to factory management, from supply chain to customer system, we are slowly learning and understanding.
"There are dozens of families behind dozens of people in the company. As the general manager, he has to be responsible for everyone. In the most difficult time, he even worried that he would not be paid. Fortunately, he soon received a big project." Wang Lei said with a smile.